Mid-Atlantic Road Racing Series (MARRS)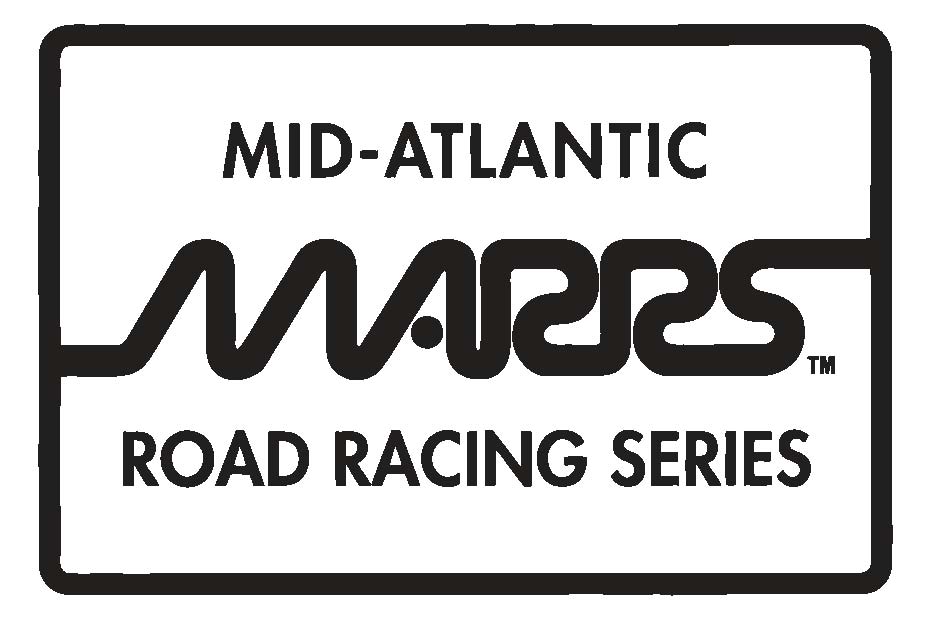 The Mid-Atlantic Road Racing Series (MARRS) is hosted by the Washington DC Region (WDC) in the Northeast Division of SCCA Club Racing.
Announcements:
The 3rd race (Feature) at NJMP has been placed in the MARRS 2 Feature slot for now. The points should be very close now. The first 2 NJMP races at Thunderbolt are still not official and the Race 3 Feature for SRF3 (Group 7) is missing. That is being tracked down.
2019 Highlights:
Some interesting accolades and stats from 2019:
Average diver participation (top 3 classes): SSM (33.6), SM (20.9), SRF3 (14.8)
Top 3 Class Net Point Champions:
Ironman Winner
:
Paul Wight
(2nd consecutive year) Check out the cool
bar graph of Top Three Ironman drivers from 2015-2019
!
Interested in how many different drivers ran in your favorite class over the years? Or how many average drivers were in each race? Check out the new stats section including a unique driver graph and average driver per class graph.
Apologies for the AWS outage on Saturday 8/31. Both the application server and DB server were affected in the AWS region in which we are hosted.
Thank you for your patience at MARRS 2 while we worked through technical issues caused by power outages at VIR. Special thanks to Richard Mesick for producing the CSVs from VIR.
2018 Highlights:
2018 saw a new Ironman winner, Paul Wight. Congrats to Paul on edging out the previous three year winner John Hotz by two races.
In terms of 2018 race class participation, the SSM (35.1), SM (20.8), and SRF3 (13.7) classes again finished #1, #2, and #3 respectively with all three classes growing in participation! ITA jumped up two positions into 4th place, unseating ITB.
Congrats go out to the winners of the top three attended classes: Kevin Kopp (SSM), Mike Collins (SM), and Alan Olson (SRF3). That is two years in a row for both Kevin and Alan.
2018 was the first year back for the Bill Scott Championship! A shout out goes to the three most attended class winners: David Stern (SSM), Mike Collins (SM), and Alan Olson (SRF3). Congrats to Mike and Alan for sweeping both MARRS and the Bill Scott Championships in 2018.
A huge Thank You to Anna Crissman for providing the official results from VIR. There were Internet issues and without her help, there would have been a lot of unhappy racers.
2017 Highlights:
Congratulations are in order for John Hotz for his THIRD consecutive Ironman award for most races in one season!
In terms of 2017 race class participation, the SSM (28.1), SM (18.6), and SRF3 (11.6) classes again finished #1, #2, and #3 respectively with both SSM and SM declining in participation while SRF3 nearly remained the same as in 2016.
Congrats to Kevin Kopp (SSM), Joe Spaid (SM), and Alan Olson (SRF3) for winning each of those hotly competitive classes. See all 2017 Race Results.
January 2017 - Ted Cahall Awarded the WDCR Regional Executive Award for development of marrspoints.com. Thank you Paul Anderson and WDCR!
2016 Highlights:
Congrats to
Richard Hromin
for a
"perfect" 2016 net points season in SSM
where all races in his net points total were first place wins. Congrats also to
Tim Jacobs
for his second consecutive
SM championship
. A big shout-out goes to
John Hotz
for his
second consecutive Ironman award
for most races in one season! Fantastic accomplishments!
See all 2016 Race Results
.
In terms of 2016 race class participation, the SSM (34.6) and SM (22.6) classes again finished #1 and #2, each adding modestly to their 2016 average number of drivers per class. The SRF3 (11.7) class doubled its average attendance and pushed out ITB for third place. This came at the expense of the SRF class which fell out of the top 10 classes for driver participation.
2015 Highlights:
Congrats to Tim Jabobs for a great 2015 SM Racing Season and to Rob Hines for making it exciting to watch until the very last race! A big shout out goes to Greg Obadia for a "perfect" Net Points season in SRF3 in which he won every Feature and Qualifying race that counted in his Net Points total. Additionally, in a powerful (Miata) show of DC Region prowess, both Neil O'Rourke and Nick Bruni each set the SM and SSM track records respectively at Pocono in MARRS 7 competition. See all 2015 Race Results.
The 2015 average driver participation per class leaders were: SSM (33.3), SM (20.4), and ITB (10.5). John Hotz participated in the most races and won the Ironman Award by 9 more races than his nearest competitor.
---
This web application tracks the Mid-Atlantic Road Racing Series (MARRS) race results and season points and was developed in the Amazon cloud by Ted Cahall.
Site Updates:
2020-04-19: Graph of Top Three Ironman Winners from 2015-2019
2020-04-18: Compare average drivers per class stats - with graph

2020-04-12: Compare unique drivers per class stats - with graph
2020-04-12: Allow Weekends to have up to 2 Heats and 2 Features for a single MARRS number
2019-04-23: Multiple track support for Bracket Racing (Bracket Sets)
2019-02-27: Bracket Racing results added to the results pages for Qual, Heat, Feature
2018-08-07: Fixed 2 car minimum for race to count towards Championship in 2018
2018-04-05: Added Bracket Racing!
2018-03-23: Added Bill Scott Championship points tracking
2018-02-10: Changed top Navigation to single click for Points, Results, and Schedule
2017-09-30: Added ability to sort by race class in race results (example)
2017-09-30: Added Driver / Results Search
2016-06-30: Added Feedback form
2016-06-25: Added Archive tab with past Points champs
2016-05-26: Added Photos tab with a slide show
2016-05-20: Added Google Maps to the Tracks tab
2016-05-17: Added the IRONMAN Award to the Statistics section
2016-04-07: Added the Stats section to the site
2016-03-01: Added Championship sort to Points Leaderboard
2016-02-29: Added Rookie designation to Points Leaderboard
2016-01-16: Redesigned with "Bootstrap 3" for mobile devices
2015-11-15: All 2015 race results for all classes have been added
2015-10-12: Leaderboard now sortable by Net/Gross and drops highlighted
2015-09-22: Corrected the MARRS 9 Qual race previously shown as MARRS 8