About MARRS Points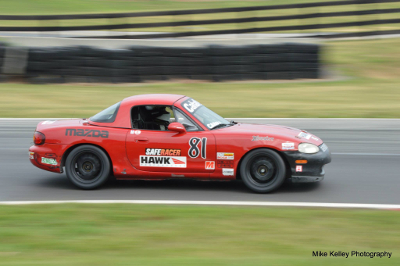 MARRS Points
tracks the race results and points totals for the SCCA Club Racers in the Mid-Atlantic Road Racing Series (MARRS) of the
Washington DC Region
(WDCR) in the
Northeast Division
of the
SCCA
. It tracks both Gross and Net Points totals and determines the class champions at the end of each racing season.
How does marrspoints.com gets all of that data?
The data is accessed via Race Monitor, the same application most racers use at the track to follow the results. Note, this is not the official finishing position data, but allows provisional results to be posted almost immediately. Special thanks go to Mark Lubischer of Race Monitor for building those APIs and providing access to them for sites like marrspoints.com. Once the official results, with penalties, DQs, etc. are published, these provisional results are updated and marked official on the home page and each race result page.
For home races, the Washington DC Region granted marrspoints.com access to the SCCA IDs of the racers from MotorsportReg.com. This allows the mapping of the MARRS racers to the Race Monitor results and MARRS competition classes. Another thank you goes out to Brian Ghidinelli, creator of MotorsportReg.com for building and publishing APIs to that application as well.
Who should I thank / curse for making this happen?
Lin Toland is an SSM racer as well as the official points keeper for the MARRS Series. He also was the chief consultant and adviser to the creation of this application, and without his sponsorship, it would not exist today. Special thanks also go out to Paul Anderson for his help in encouraging the WDCR to accept MARRS Points as the tracking system of record for the 2016 season.
This site was developed by Ted Cahall in Java, JSP, JavaScript, CSS, and Bootstrap 3. It runs in n the Amazon AWS Cloud on one EC2 node with an RDS (MySQL) backend.
Ted Cahall is an SM driver in the Washington DC Region of the Northeast Division of SCCA Club Racing. When not racing, Ted works as the EVP/COO of Digital River, a leading global, SaaS E-Commerce provider. Some of Ted's previous racing adventures are archived at cahall.com.
The 2015 racing season was the 40th anniversary of the MARRS series.

Here is the logo from the 2016 racing season.